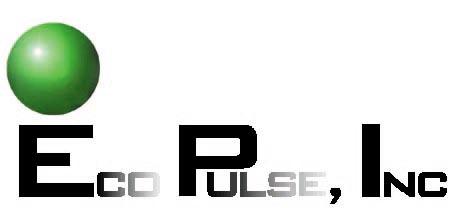 Crystals for spectroscopy and imaging.
X-rays and crystals have compatible length scales, on the order of 1 nm or smaller. Shortly after their discovery around 1900, x-rays have characterized crystals, and in turn well-characterized crystals have diagnosed x-rays. Among the most useful crystals for x-ray spectroscopy are silicon, germanium, and quartz, which are available in high purity for relatively low prices thanks to their extensive use in electronics.
Below is an example of a spherically curved quartz crystal. This crystal is about 40 mm in diameter and keeps its 250 mm bending radius through optical contact with a quartz substrate. In this case quartz' 10-11 crystal plane, with 2d=0.6687 nm, is parallel to the surface, but many other 2d-spacings are available.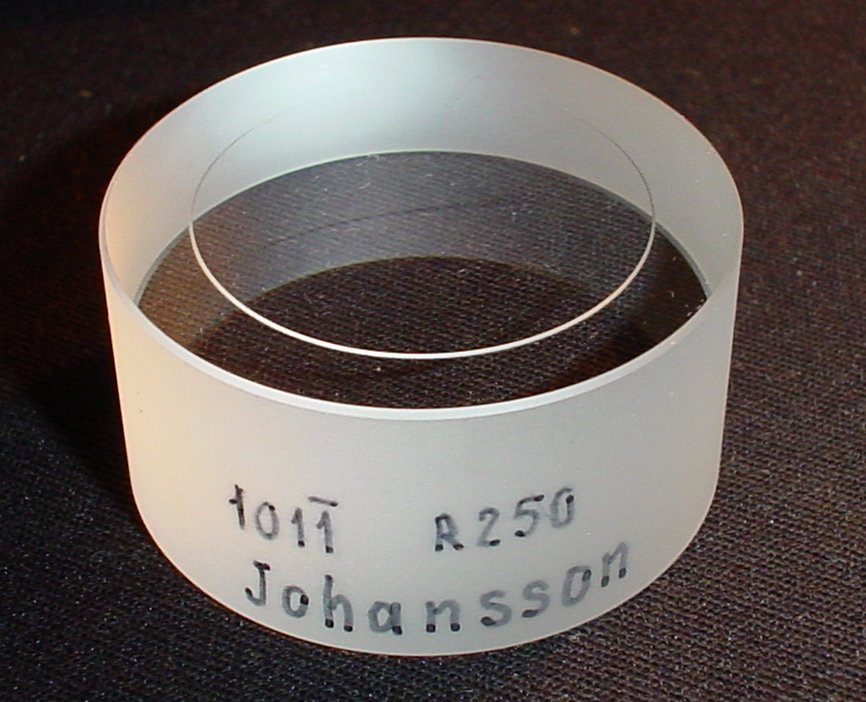 Ecopulse can supply these and other crystals, mounted on a cylindrical, spherical and even elliptical substrate, for use in spectroscopy and x-ray imaging. A relatively small crystal with a 10 mm diameter may cost around $ 2,000, while larger crystals (as the one shown above) can be twice as expensive. Please inqquire about pricing, since the actual price depends on many other variables than only size.
Spectropolarimetry of x-rays using a single crystal is described by E. O. Baronova and M. M. Stepanenko in Phasma Phys. Controlled Fusion, v.45, 1113 (2003), and further discussed by N. R. Pereira in two published papers. One, JMOP v.45, p. 2563 (2007), can not be posted here but will be emailed to you on request (to pereira at speakeasy dot net), the original of the other, HEDP v.3, p.106 (2009), is available here .